Solomon's Knife

— Trade Paper Edition
The Novel That
Redefined

Pro-Life & Pro-Choice

Forever!
265pp, 6″ x 9″
Autographed

, paperback, New, $19.95
Also available for Kindle readers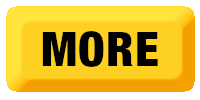 What if you could end a pregnancy without destroying the fetus? Would that really be an "abortion," or could one simply call it a "pregnancy termination" ? What if you could then implant that fetus in a woman who wants to have a baby? Would that be cold-blooded baby-stealing, or a life-saving act of mercy? Author Victor Koman provides the answers in his Prometheus Award-winning novel, a taut combination of medical thriller and courtroom drama.
Dr. Evelyn Fletcher is a surgeon caught in just that maelstrom of controversy. She has secretly devised a surgical procedure that could affect the lives of millions. When the beautiful and successful Valerie Dalton walks into Fletcher's office for a routine abortion, the doctor realizes that she has found her perfect experimental subject.
Karen Chandler and her husband sought pregnancy for years with no success. They greet Fletcher's offer of a radically new procedure as a medical miracle. Karen, with no hesitation, agrees to undergo the clandestine implantation surgery.
When little Renata is born and then falls deathly ill, only one person can save her life: a woman who does not even know her daughter exists. Under a barrage of media scrutiny, Valerie Dalton must face Fletcher and Chandler in court for an unprecedented custody battle. Ultimately, Valerie must plumb the depths of her shattered soul and find the answer to the conflict that rages within her and all society.
---
"Solomon's Knife … is a species of that too-rare genus, moral fiction. But it is inhabited by real people instead of cut-outs stenciled with a specific point-of-view. I cared about these people even as I was swept up in the fascinating legal/ethical/moral conundrum they faced. Riveting, spellbinding, intellectually challenging, and emotionally satisfying."
"Gripping…. Solomon's Knife is a novel that does what only a great novel can do: It gives us a new context."
"Solomon's Knife is that rare accomplishment, a philosophical novel with characters who seem like real people you can come to care about. Victor Koman has managed to fuse a serious, fair-minded, and sensitive explication of one of the more emotional issues of our time with a page-turner of a story…. Koman's novel will not only entertain readers, it will help those on all sides of the abortion issue clarify their thinking."
"…an exciting page-turner sure to offend readers of all views…. Rousing pulp-fiction-cum-social-prophecy."